Volvo G740B
This is the Volvo G740B, made by Motorart. As usual with Motorart models this model has a high level of detail.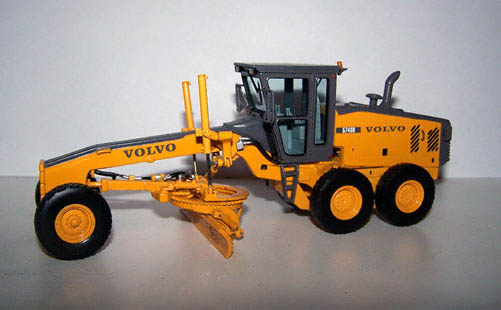 The model features hydraulic lines, and the blade can move in all directions you can think of, just like the real machine...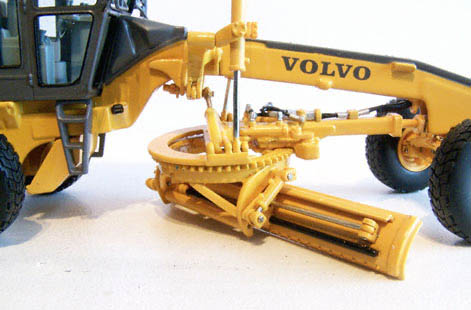 ...it's even possible to move the blade to an almost vertical position...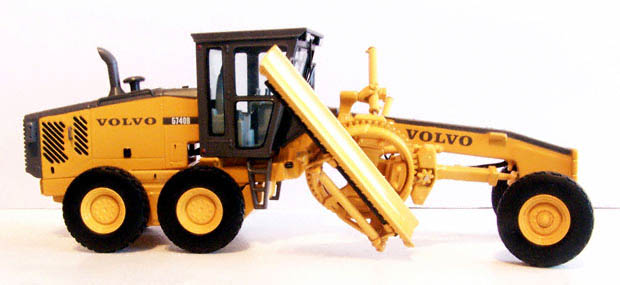 The front axle features both steering and tilt cylinders. Because these are very small, steering and tilt movements are limited.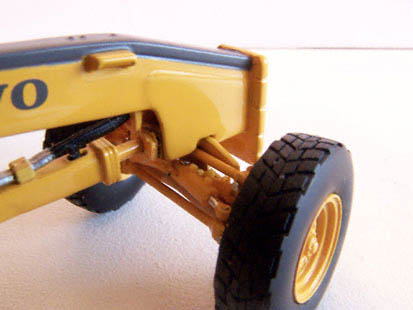 Also in and around the cab there is no lack of detail. The mirrors and handrails are very fragile though. The cab interior is less colourful than usual with Motorart models.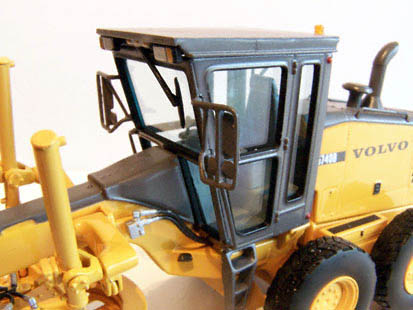 The engine cover doesn't open on this model. A good thing perhaps, because this is the only part of the model that isnt fragile. Also enough detail on the rear...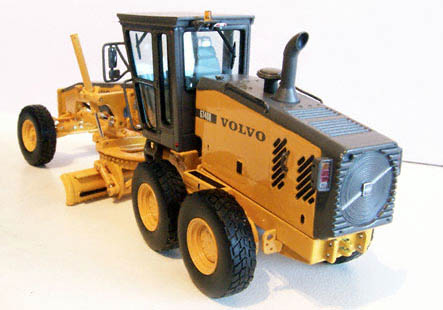 This is another excellent release by Motorart. Because of the many small moving parts this model is more suitable for a showcase than for use in a diorama.