Liebherr A900C ZW
NZG is responsible for this model of the Liebherr A900C ZW. Notice the high level of detail...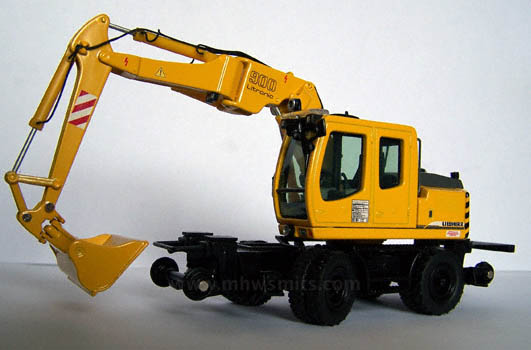 The model is amply fitted with decals, warning signs, lights and such-like...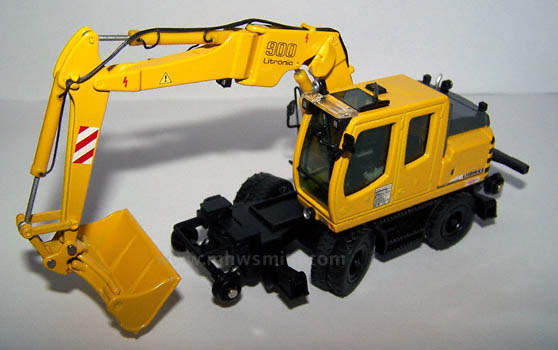 Very nice are the thin metal railings. In the centre of the picture you can see the container of the automatic lubrication system..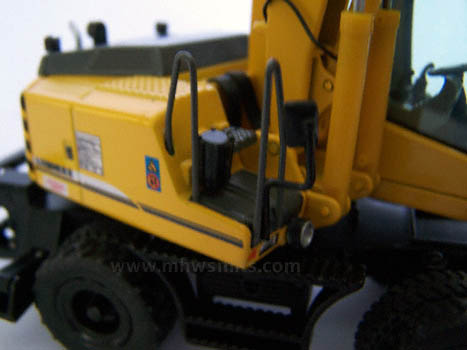 The model features crisp decals. As shown on the picture below, some of the warning signs are readable, despite the small size.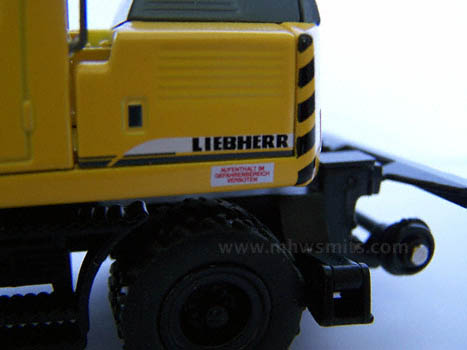 The model comes with a tilting bucket and a clamshell, which are connected to the machine by separate pins. NZG also supplies two spare pins. Strange is that the foam box has a space for two pieces of railway, but only one piece is included. In my opinion this single piece is too short to make a nice stand for the model.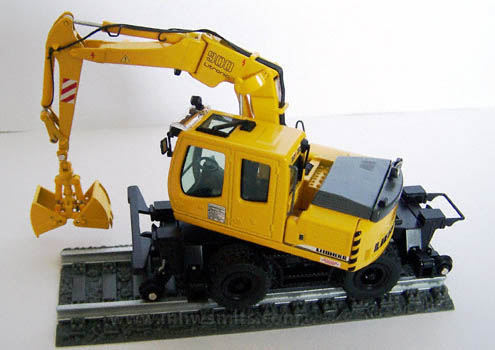 Everything considered, NZG delivered an excellent model, which, because of the bright yellow color, stands out between other earthmoving models.