MB Actros with Nooteboom drawbar lowloader
The scalemodel of the Mercedes Actros with Nooteboom drawbar lowloader is made by NZG in a limited edition of 500 pieces in the new colourscheme of KWS.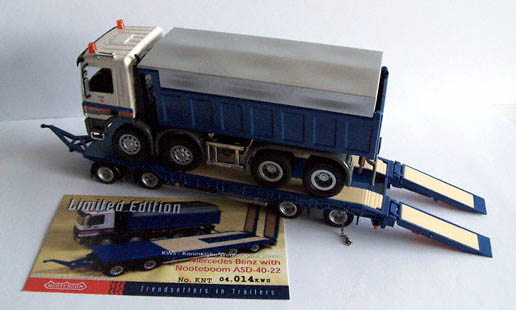 The 4 axle Actros has the new Actros cab. The front two axles steer. A separate cover for the tipper is supplied.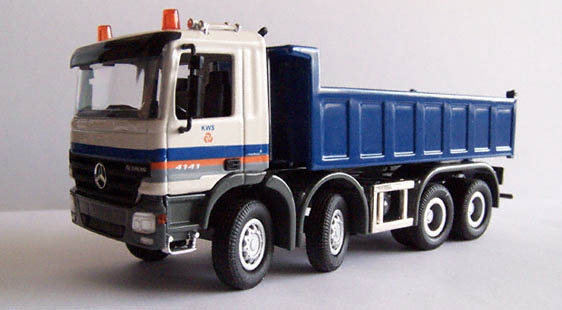 The tipper is nicely constructed, with an extra support in the centre. The tipping angle is limited by the short three part cylinder, but this isn't really disturbing.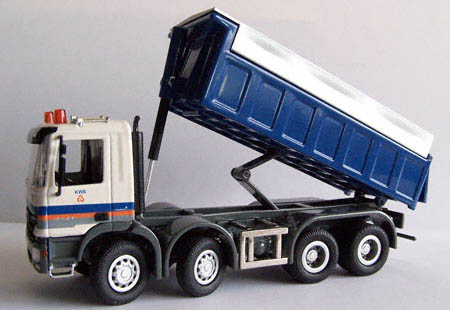 Disturbing is the lack of "glass" in the doors. The printing is nicely detailed, the small text at the right of the door handle is just readable.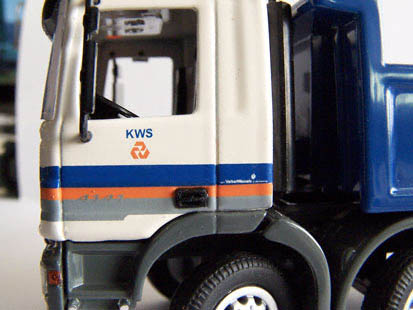 A lot of attention went to the Nooteboom drawbar lowloader. Take a look at some of the details: lights, protection bars at the side, chains for the ramps, and so on...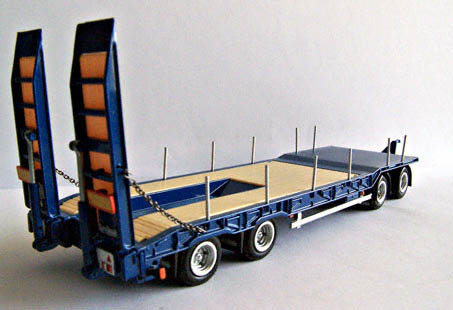 Even at the bottom there are many details: the spare tire is mounted in a rack, and all air tanks are in place. Look at the cylinder mounted on the drawbar.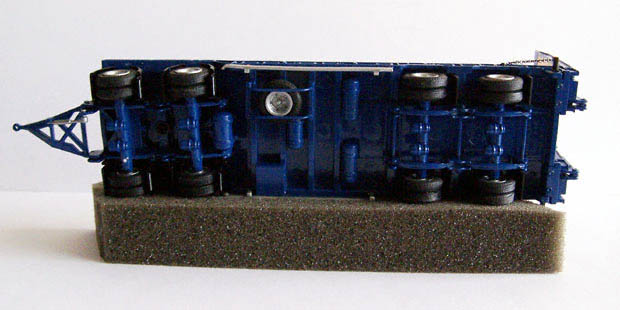 Because of the short ramps, the combination is not really suitable to transport e.g. an asphalt paver, as can be seen with these combinations very often in the Netherlands.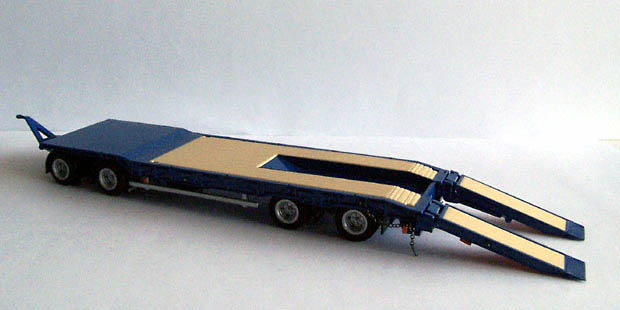 With the model on my shelf for a short time, I decided to replace the plastic of the floor and ramps with wooden parts. This really enhanced the looks of the lowloader.