Volvo L180E
This is the Volvo L180E, made by Motorart. The level of detail of this model is, as usual with Motorart, excellent.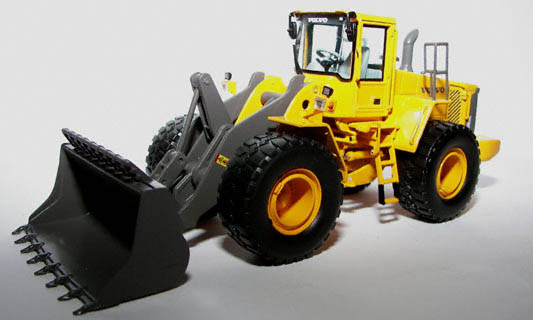 The L180E is nearly the same model as the L150E and L220E. The only difference between these models is the bucket. The L150E has a straight edge bucket without teeth, the L180E has a straight edge bucket with teeth and rock protection, and the L220 has a bucket with a curved edge with teeth and larger rock protection. The L220 also has a larger counterweight.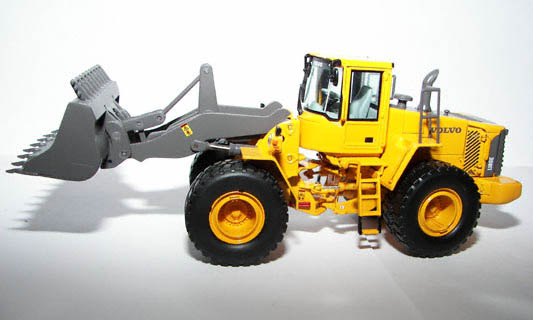 The model has excellent detail, with working lights, handrails, rear view mirrors and warning decals. Also notice the storage box in the counterweight. The interior is also nicely replicated.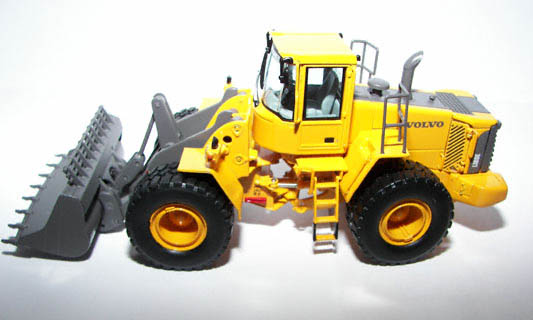 A nice detail is the quick coupler. Unfortunately Motorart doesn't use the possibilities of this feature, there are no other attachments available for this model.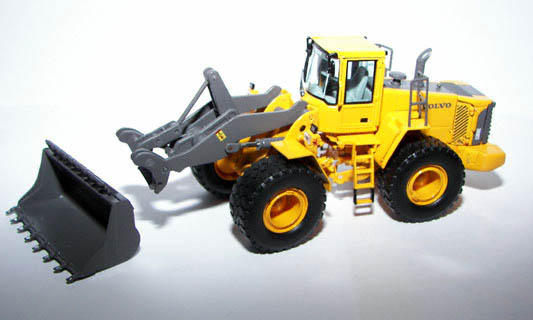 Motorart also took their time for the rear side of the model. The grille can be opened and on both sides there is an opening door to the engine compartment. The tow coupling is unfortantely glued, but it's still a nice feature, which can't be found on many other models.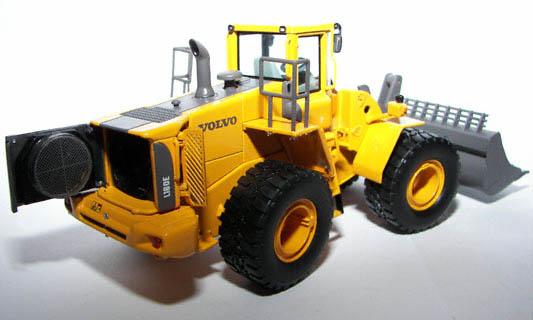 Once again, Motorart has introduced an excellent model. The many details however, tend to make the model more fragile, a problem often mentioned with the Motorart High Tech models. On this model, this shows mainly with the fragile opening engine doors.